Commercial Kitchen Fire Suppression
We specialize in the installation, service and maintenance of Kitchen Hood Fire Suppression Systems.
Spray Booth Fire Suppression Service
Our technicians are ready to inspect and test your Industrial Spray Booth Systems in accordance with NFPA 17A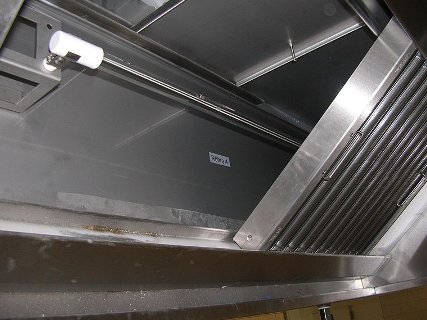 Commercial Kitchen Exhaust Hood Cleaning
We provide Commercial Kitchen Exhaust Hood Cleaning service for commercial cooking institutions.
Got any additional questions?
If you have any questions about any of our services, please visit this section by clicking on the button below.
Let us be your Fire Protection Solution!
Let us be your Fire Protection Solution!
The Spectrum

Promise
Our technicians are professionally trained to install, inspect, repair  and maintain your Fire Suppression Systems in accordance with the State Fire Marshal Guidelines, NFPA 96 and your local Public Safety Regulations.

Survey & assessment of workplace


Competitive pricing


Quality service


Quick dispatch


Same Day Service available
The Spectrum

Service
Spectrum Fire Protection serves the Los Angeles and Orange Counties since 1987. We are licensed, bonded & insured in the Southern California Region for commercial, industrial, and residential services.

30 Years of Experience


Advanced Planning


Efficiency and Reliability


Punctuality


Team Work Coordination


Courteous and Friendly Employees
Our Office
1330 E. Orangethorpe Ave
Fullerton, CA 92831
Toll Free: (866) 441-2421
Fax: (714)-213-8579