Commercial Fire Sprinkler Systems Installation
Commercial Fire Sprinkler Systems Installation
Spectrum Fire Protection offers high quality and professional Commercial Fire Sprinkler Systems installation. If your project requires a fire sprinkler system, let us help you plan, design and build it. We offer competitive pricing, and we only use listed materials accompanied with great warranty.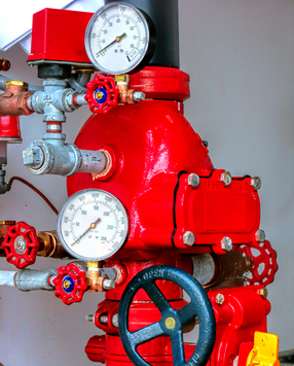 Our COMMERCIAL FIRE SPRINKLER SYSTEMS INSTALLATION service has helped builders in developing:
Dental Offices.
Vision Centers.
Medical Buildings.
Warehouses.
Supermarkets.
Manufacturing facilities.
Restaurants.
Data Centers.
Fitness Centers.
Carrier Centers
And many more.
The Spectrum
Promise
Our technicians will provide professional Commercial Fire Sprinkler Systems Installation in accordance with the State Fire Marshal Guidelines and Title-19, Public Safety Regulations.

Free survey & assessment of workplace


Competitive pricing


Quality service


Quick dispatch


Efficiency and Reliability


Same Day Service available
The Spectrum
Difference
Spectrum Fire Protection serves the Los Angeles and Orange Counties since 1987. We are licensed, bonded & insured in the Greater  Southern California Region for commercial, industrial, and residential services.

30 years of experience


Advanced Planning


Punctuality


Experience


Team Work Coordination
Our trained and friendly team will work with you and advise you about your commercial Fire Sprinkler Systems Installation needs which can help make the appropriate decision about how to proceed with installing your fire sprinkler system.
Our extensive experience in commercial Fire Sprinkler Systems Installation spans from small Dental Offices to Manufacturing facilities.
Call us to schedule an appointment and receive a free no obligation estimate.
Providing Professional Commercial Fire Sprinkler Systems Installation since 1987.
Our Office
1330 E. Orangethorpe Ave
Fullerton, CA 92831
Toll Free: (866) 441-2421
Fax: (714)-213-8579