Professional Fire Extinguisher Recharge service since 1987
Professional Fire Extinguisher Recharge service since 1987
Fire Extinguisher Recharge | Los Angeles and Orange County
Fire Extinguisher Recharge | Los Angeles and Orange County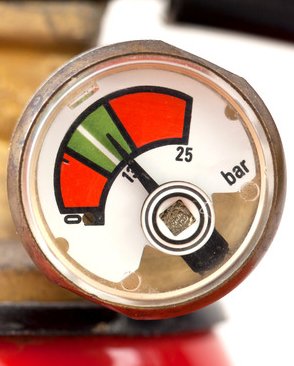 Spectrum Fire Protection Service mobile units are equipped with all the necessary tools and equipment to provide professional on-site Fire Extinguisher Recharge Service. Our trained technicians will deliver same day service within the area of Los Angeles and Orange counties.
The SPECTRUM FIRE EXTINGUISHER RECHARGE service includes the following:
Emptying the extinguishers from the extinguishing agent.
Visually inspecting the internal walls of the units to check for damages or cracks.
Clean and lubricate the mechanical parts to ensure their proper operation.
Refill the extinguishers with the extinguishing agent to the specified weight.
Recharge the extinguishers with the expelling gas to the listed pressure.
Seal the units and certify them with our licensed tags.
WE PROVIDE FIRE EXTINGUISHER RECHARGE SERVICE TO MOST TYPES OF FIRE EXTINGUISHERS
Same Day Service Available / Fully Equipped Mobile Units / Quantity discount
During the Fire Extinguisher Recharge service, our technicians will check the date of manufacturing and maintenance certificates to ensure that the units were kept up-to-date and in compliance with the fire and safety regulations.
If you have any additional questions about the Spectrum Fire Protection Fire Extinguisher Training Service, call Us today for a No Obligation Free Quote.
FILL THIS FORM AND RECEIVE A FREE QUOTE WITH THE BEST POSSIBLE PRICE
Our Fire Extinguisher Recharge Service is Rated A+ by the Better Business Bureau.
The Spectrum
Promise
It is required by law that all Fire Extinguishers are inspected by a Licensed Professional each year to ensure their compliance with code regulations. Our Fire Extinguisher Recharge Service, will keep your extinguishers in accordance with the State Fire Marshal Guidelines and Title-19, Public Safety Regulations.

Competitive pricing


Quantity discount


Quality service


Quick dispatch


Same Day Service available
The Spectrum
Difference
Spectrum Fire Protection serves the Los Angeles and Orange Counties since 1987. We are licensed, bonded & insured in the greater Southern California Region for commercial, industrial, and residential services.

Advanced Planning


Efficiency and Reliability


Punctuality


30 Years of experience


Team Work Coordination


Courteous and friendly employees
Providing Professional Fire Extinguisher Recharge Service since 1987.
Our Office
1330 E. Orangethorpe Ave
Fullerton, CA 92831
Toll Free: (866) 441-2421
Fax: (714)-213-8579