Fire Sprinkler Repair | Los Angeles and Orange County
Fire Sprinkler Repair | Los Angeles and Orange County
Need Professional Fire Sprinkler Repair? Our experienced technicians are ready to help your business return to normal operation by quickly responding to provide you Fire Sprinkler Repair Service. Leaky sprinkler heads, broken pipes or malfunctioning sprinkler systems are some of the problems that can lead to major losses if corrective actions were not taken on a timely manner.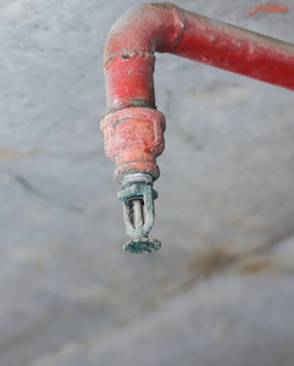 Call us and ask for our fire sprinkler repair service if your sprinklers have the following problems:
Leaky Pipes or sprinkler heads.
Loose or broken pipes.
Jammed or malfunctioning control valves.
Below normal pressure.
Corroded sprinkler heads or pipes.
Obsolete parts or equipment.
Damaged or inoperable backflow preventers.
Loose or broken seismic braces or hangers.
Problems with flow or tamper switches.
The Spectrum
Promise
Our technicians will provide professional Fire Sprinkler Repair Service in accordance with the State Fire Marshal Guidelines and Title-19 Public Safety Regulations.

Free survey & assessment of workplace


Competitive pricing


Quality service


Quick dispatch


Efficiency and Reliability


Same Day Service available
The Spectrum
Difference
Spectrum Fire Protection serves the Los Angeles and Orange Counties since 1987. We are licensed, bonded & insured in the Greater  Southern California Region to provide Fire Sprinkler Repair Service for commercial, industrial, and residential buildings.

30 years of experience


Advanced Planning


Punctuality


Experience


Team Work Coordination
Spectrum Fire Protection offers Fire Sprinkler Repair Service for all types of fire sprinkler systems in the Los Angeles and Orange Counties. We count with equipped mobile units, always ready to provide 24/7 emergency service.
Call us to our Toll Free number for a No Obligation Free Quote.
Providing Professional Fire Sprinkler Repair Service since 1987.
Our Office
1330 E. Orangethorpe Ave
Fullerton, CA 92831
Toll Free: (866) 441-2421
Fax: (714)-213-8579